Chase Elliott 2019 NAPA 3.5 inch Figurine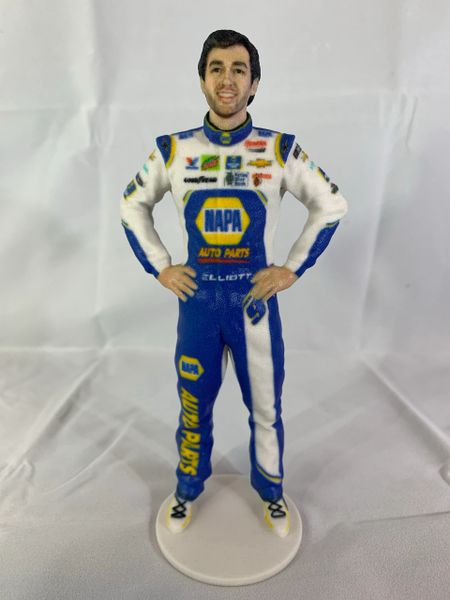 Chase Elliott 2019 NAPA 3.5 inch Figurine
CHASE ELLIOTT 2019 3D PRINTED 3.5 INCH FIGURINE
This figurine of Chase is incredibly detailed and lifelike. It is 3.5 inches tall to stand beside your diecast car collection. Moment In Time Collectibles is the leader in offering the most updated 3D technology available to create and print lifelike 3D Figurines. Moment In Time Collectibles ability to 3D print an individual today will leave an everlasting image for future generations. We now offer a unique collector's piece to be cherished for years to come.
ORDER YOUR COLLECTOR FIGURINE TODAY !!!
Please allow 10 to 14 day delivery time.