Martin Truex Jr 2019 Bass Pro Shops 3.5 inch (Diecast size) 3D printed Figurine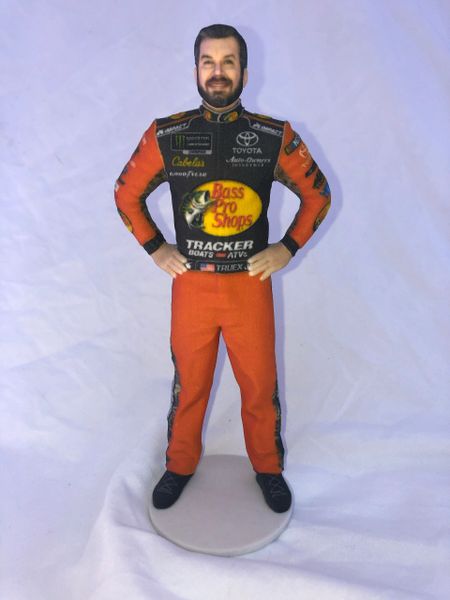 Martin Truex Jr 2019 Bass Pro Shops 3.5 inch (Diecast size) 3D printed Figurine
The NASCAR 2017 Champion MartinTruex Jr.
This is a 3.5 inch (Diecast size) 3D printed Figurine of the 2017 Champion in his Bass Pro Shops uniform. This 3D Figurine is a Collector piece and is a great 3.5 inch lifelike figurine of Martin Truex Jr. Get your Diecast car size today...!!!
Moment In Time Collectibles is the leader in offering the most updated 3D technology available to create and print lifelike 3D Figurines. Moment In Time Collectibles ability to 3D print an individual today will leave an everlasting image for future generations. We now offer a unique collector's piece to be cherished for years to come.

Order your Collectors' piece today...

If you can go to a Martin autograph appearance, there is room on the base for you to get him to sign it for you...!!!





Please allow 10 to 14 day delivery